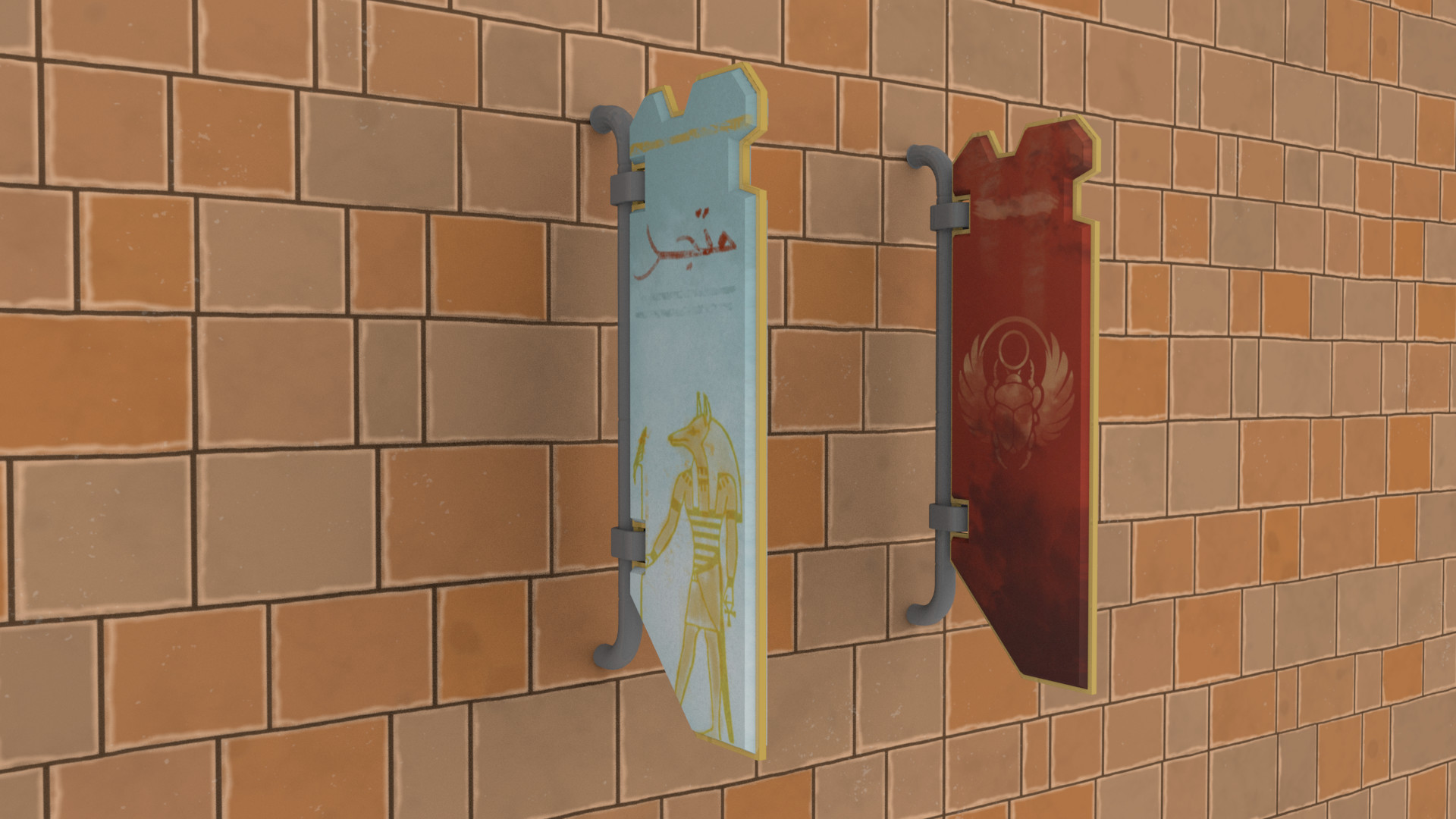 Two signs from the map, both created by hand from references in game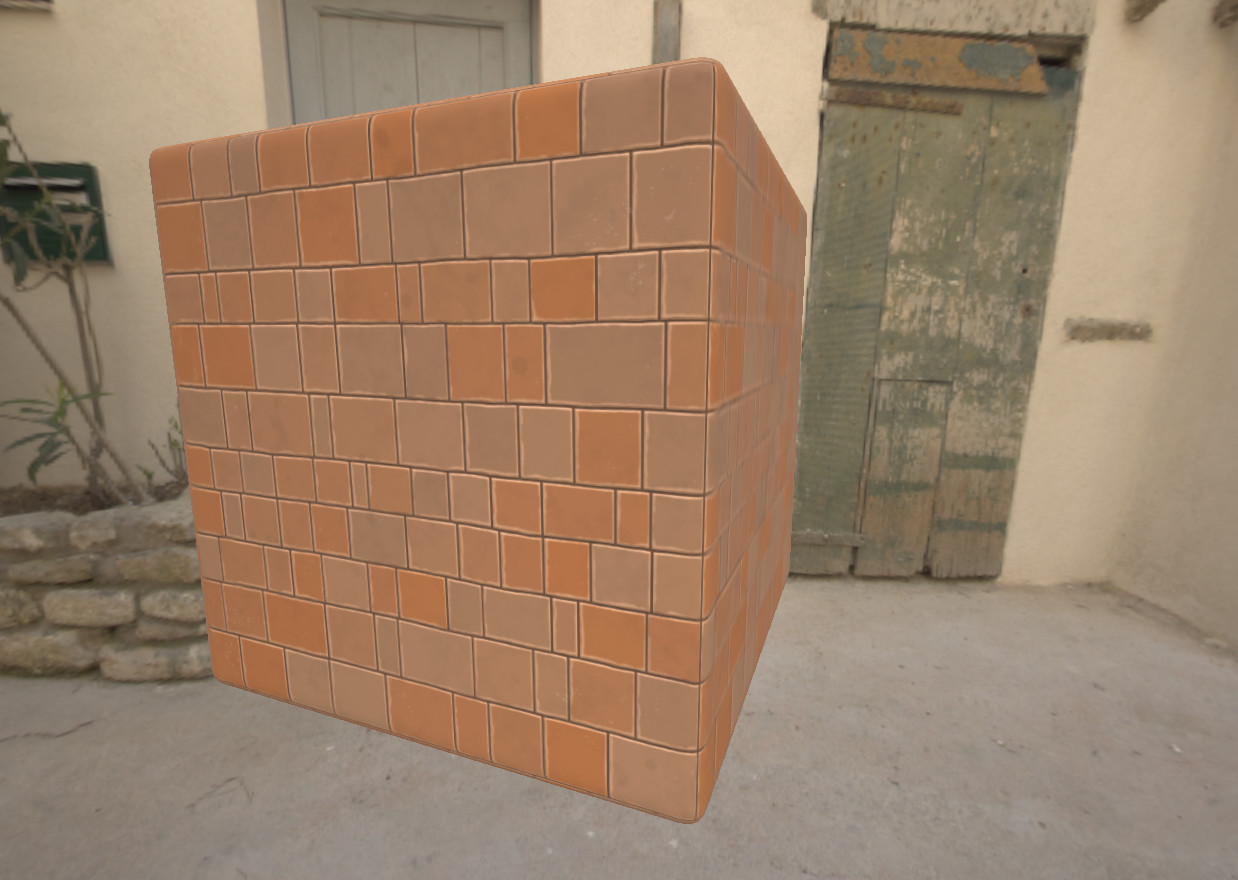 Render from Substance Designer. Exposed parameters include stone amount and colours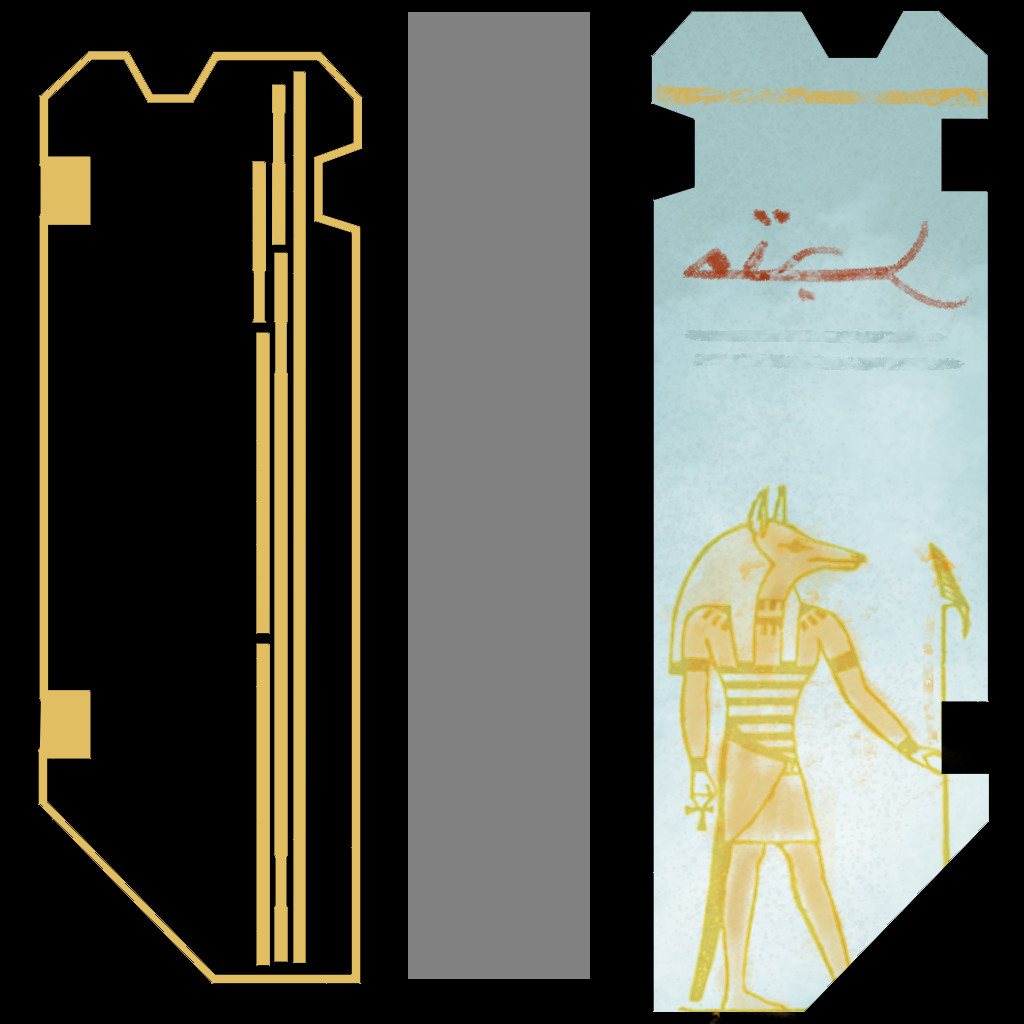 Diffuse for the sign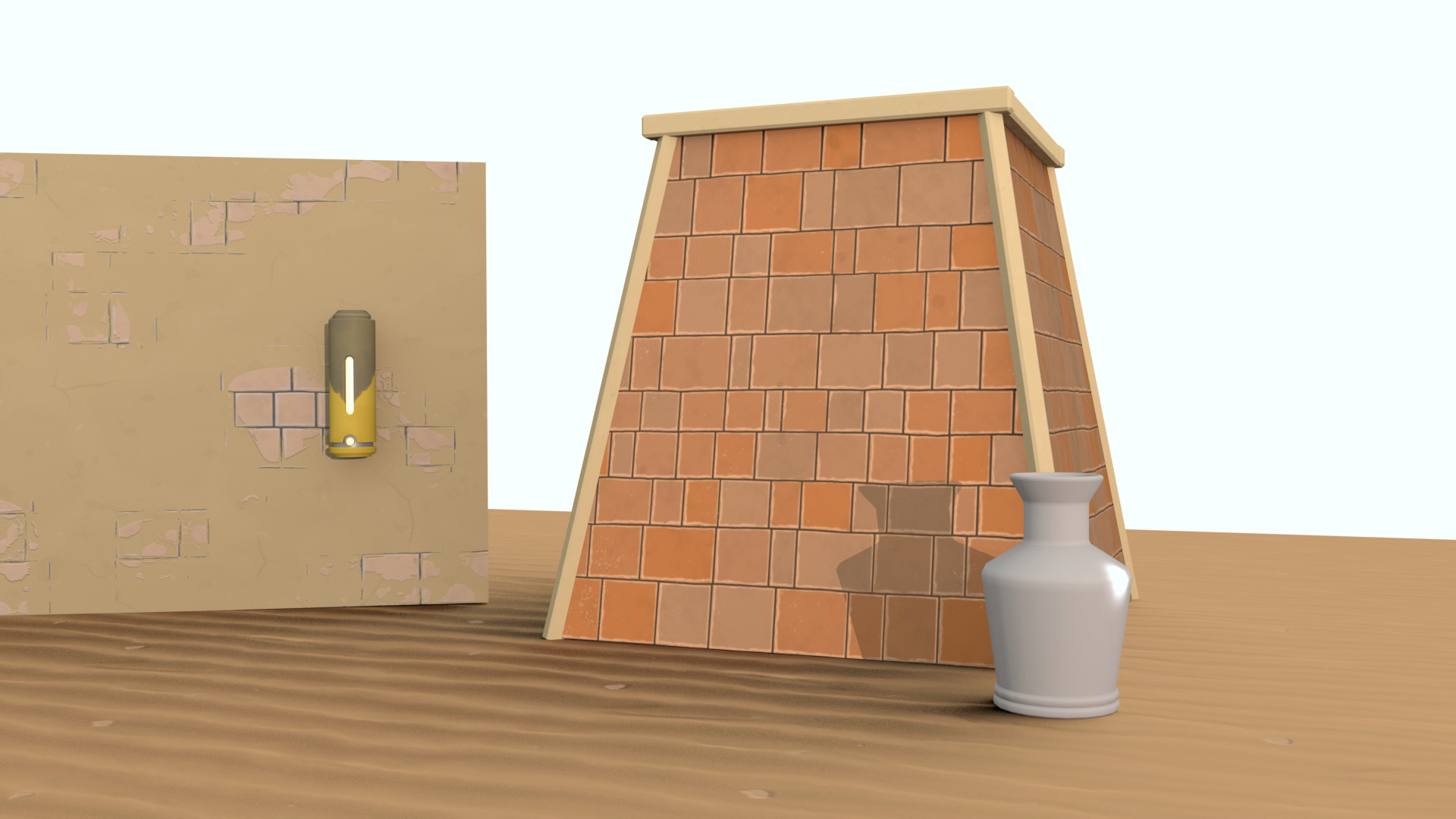 To the left you see two Substances blended together to create variation.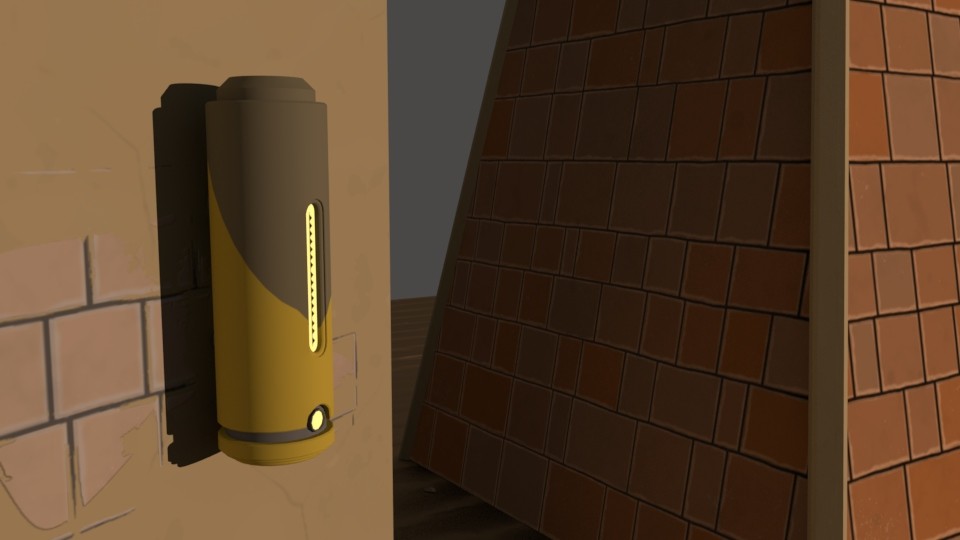 Working with traditional texturing, this electrical wall mount has a diffuse map, a specular map and an emission map
This is a project inspired by the Temple of Anubis map in Overwatch, an exercise for me to try to work in a defined style. A lot of Blizzard's textures are hand painted, but I wanted to see if I could recreate the same feeling with a tileable and procedural texture.